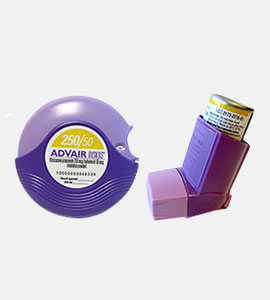 * For illustration purpose only
Advair Diskus Generic Inhaler
$124.49
In Stock
Commercial Name: Advair Diskus Generic Inhaler
Active Ingredient: fluticasone propionate and salmeterol
Production form: Inhaler
Utilization: Asthma, Chronic Obstructive Pulmonary Disease, COPD, Bronchitis, Emphysema, Breathing
Available Dosage: 100, 250, 500 mcg
Delivery information
Last purchase: 24 minutes ago
There are 30 users looking at this product right now
Description
What is Advair Diskus?
Advair Diskus is an inhaler which consists of two active substances: Fluticasone and Salmeterol. A combination of these two ingredients is used for the treatment of bronchial asthma and chronic obstructive pulmonary problems that cause difficulties in the lungs during the breathing process. Fluticasone has anti-inflammatory, antiallergic, antipruritic effect by intranasal, inhalation, external application and helps prevent the problem of asthma and allergic inflammation. Salmeterol acts as 2 beta receptor that is used for prevention of asthma and chronic obstructive lung problems. See a more detailed description of what Advair Diskus is…
Advair Diskus Generics
Some pharmacies offer generics that can replace the original preparation: for example "Fluticasone/Salmeterol». This generic product contains the same active ingredients: Fluticasone/Salmeterol, act the same way and produce the same effect. The generics price is lower as the manufacturers of generic products take fewer expenses: they do not need the drug testing, researchers and clinical trials, advertising, and promotion, as the original drug has already proven its efficiency and high quality. Nowadays, many people prefer generic version: the same effect + money spared.
Dosage and Instructions for Use
The recommended dosage of Advair Diskus depends on the age of the patient and other asthma medications that he takes.
•
For children aged from 4 to 11, the recommended dosage makes one inhalation: 100/50 mg twice per day with a 12 hours interval;
•
For children over the age of 11 and adults, the dosage will depend on the dose of other medications for asthma treatment and prevention – the dose can be 100/50 mg twice a day or 500/50 mg twice a day;
•
The normal dose for chronic obstructive pulmonary diseases treatment is 250/50 mg twice a day.
Side Effects
Advair Diskus side effects are observed in patients not so often. Sometimes they are severe, but in the most cases, side effects are mild. The drug's active ingredients may trigger different side effects:
•
Salmeterol: paradoxical bronchospasm, irritation of the mucous membranes of the mouth or throat, changes in taste (dysgeusia), hypokalemia, nervous disorders, abdominal pain, nausea, vomiting, hyperglycemia, tremors, palpitations, headache, arrhythmias (including atrial fibrillation, supraventricular tachycardia and extrasystoles), arthralgia, allergic reactions (skin rash, angioedema), spasms of skeletal muscles;
•
Fluticasone: hoarseness, irritation of the mucous membrane of the pharynx, candidiasis of the oral cavity and pharynx, paradoxical bronchospasm, allergic skin reactions.
The prolonged use of this medicine at high doses may provoke Fluticasone systemic effects: reduction of adrenocortical function, osteoporosis, children's growth retardation, cataract, glaucoma.
Contraindications
Advair Diskus is contraindicated in the following cases:
•
Hypersensitivity to the drug;
•
Children under the age of 4.
Use the drug with caution: pulmonary tuberculosis, fungal, viral or bacterial infections of the respiratory system, thyrotoxicosis, pheochromocytoma, diabetes, uncontrolled hypokalemia, idiopathic hypertrophic subaortic stenosis, uncontrolled hypertension, arrhythmia, QT prolongation on the ECG, coronary artery disease, hypoxia of different genesis, cataracts, glaucoma, hypothyroidism, osteoporosis, pregnancy, lactation.
Interactions
If you are combining other medications or supplements with Advair Diskus, the effects of Fluticasone or Salmeterol may change. Tell your doctor about all medications, vitamins, and supplements that you are taking at the moment. Your doctor will be able to work out the correct plan of the treatment, which would help avoid negative interactions. Fluticasone and Salmeterol may interact with the following medications: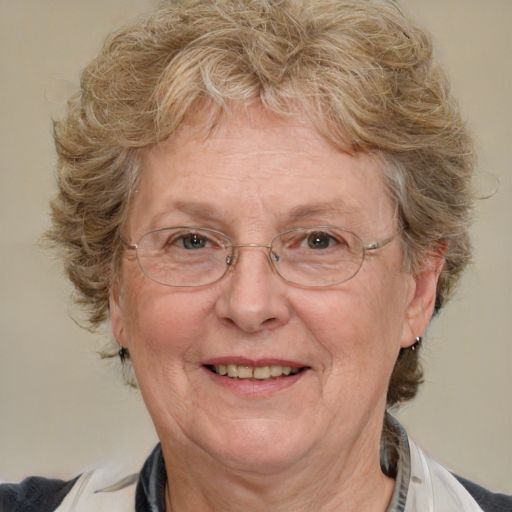 Medically reviewed by
Dr. Josette Davignon