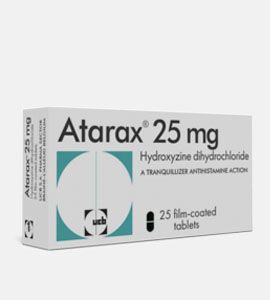 * For illustration purpose only
Atarax (Hydroxyzine)
€89.00
In Stock
Commercial Name: Atarax
Active Ingredient: Hydroxyzine
Production form: Pills
Utilization: Anti-Anxiety Drug
Available Dosage: 10mg
Delivery information
No delivery to USA
Last purchase: 58 minutes ago
There are 17 users looking at this product right now
Description
Atarax is a special medical tranquilizer.
Atarax is used in the cases of treatment of anxiety in adults, symptomatic treatment of allergic itching, and in cases of sedation.
Contraindications four using of Atarax are porphyria, pregnancy and childbirth, lactation, and if a consumer is children up to 3 years.
As well as hypersensitivity to any of the components of the drug, like aminophylline, ethylenediamine, cetirizine, and other piperazine derivatives.
Atarax should be taken orally.
Recommended doses for children depends on age and on the type of treatment.
Possible side effects of the Atarax are:
On the part of the nervous system:
•
Infrequently - dizziness, tremor, insomnia; rarely - dyskinesia, convulsions;
On the part of the psyche:
•
Infrequently - confusion, agitation;
•
Rarely - disorientation, hallucinations;
•
On the part of the immune system:
•
Rarely - hypersensitivity reactions;
•
Very rarely - anaphylactic shock;
On the part of the cardiovascular system:
•
Rarely - lower blood pressure, tachycardia;
•
On the part of the liver and biliary tract:
•
Rarely - a violation of the liver function tests;
The following side effects were observed in patients treated with cetirizine, which is the main metabolite of hydroxyzine. They are weight gain, enuresis, dysuria, oculogyric crisis, dystonia, asthenia, depression, aggression, paresthesia, tic, thrombocytopenia, oedema, and diarrhoea.
Their development is possible Atarax.
The doctor calculates the dose of Atarax for children individually, taking into account body weight and in accordance with the recommendations on dosage. It should be remembered that the minimum dose is 12.5 mg.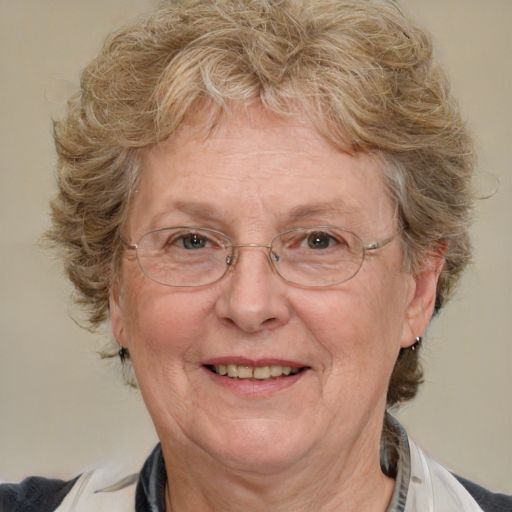 Medically reviewed by
Dr. Josette Davignon